Sales Training Programs
Contact us today and ask us how you can receive a complimentary in-field assessment to determine your sales team's training needs.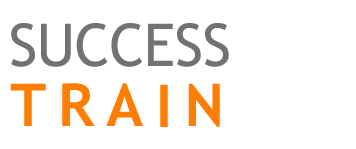 The light at the end of the tunnel is

SUCCESS

TRAIN
Jump on board and experience the SUCCESS TRAIN journey that will transform
your position in the market and deliver you long term measurable results.
Witness the result producing behaviour changes brought about by the tried and tested
sales training programs utilised in the SUCCESS TRAIN suite of proven selling programs.
SUCCESS TRAIN offers a variety of programs with the primary objective of changing
behaviours. You will not find a script in any of the programs, rather methodologies,
models and processes to learn and recall when the situation arises.
The programs page will outline the duration of time ideally for each program. All programs can be tailored to a specific business need, please don't hesitate to ask if you require more of less time dedicated to a focus, that is the luxury of working with a boutique provider.
What return should I expect on my investment in SUCCESS TRAIN?
Quantifying an investment in sales training is most commonly completed by comparing company sales or profit pre training and post training. A truer more feasible calculation of your return on investment must take into consideration, numerous intangible benefits including:
Improved staff morale
Increase in effective customer relationship
Improved perception of the company by its employees
Company's market image and reputation
Attracting new people and reducing staff turnover
Changing culture to become an innovative environment
Greater responsiveness to market changes and demands
SUCCESS TRAIN is the light at the end of the tunnel. Start the journey today, call to discuss how a program can be tailored to fit your business and start training your team to grow your business.
Copyright © 2006-2016 SUCCESS TRAIN • Email: sales.skills@successtrain.com.au